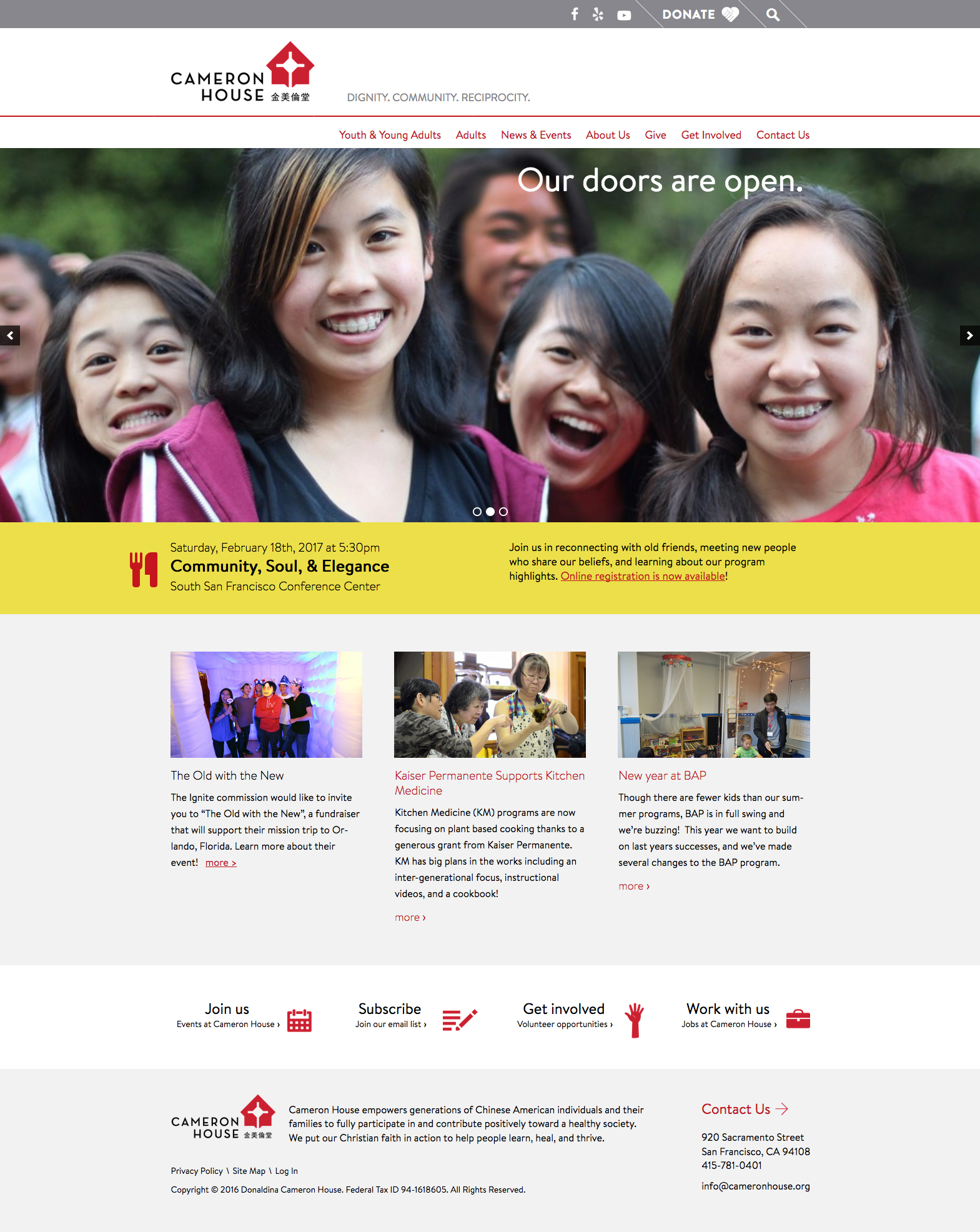 Client: Donaldina Cameron House
URL: cameronhouse.org
Cameron House is a comprehensive family service organization addressing the needs of over 1,000 low-income and immigrant Asian youth and families in San Francisco. Their services include: counseling; domestic violence intervention; food distribution; adult ESL and computer classes; support groups; youth after-school and summer programs; sports, arts, and camping experiences; leadership development; and volunteer opportunities.
In addition to highlighting Cameron House's many services, the site also enables its many audiences and age groups — clients, donors, alumni — find what they need easily and quickly.